About Key Storage Lock Boxes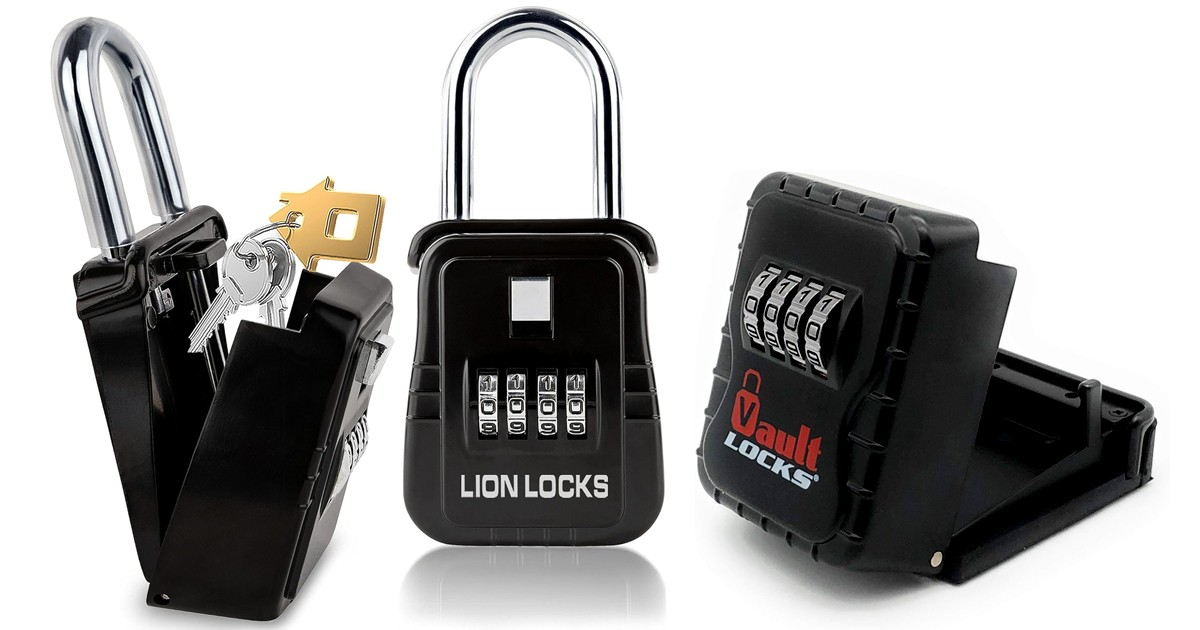 In order to provide our clients and their pets with the most reliable service, Bay Area Pet Pals requires that each client utilize a key storage lock box to hold a minimum of two keys, or two sets of keys, to their residence. Two are necessary in order to ensure that a backup key is always available in case one breaks or becomes lost. The storage box must have a combination code access and we recommend one with at least four digits.
The use of a secure lock box provides you with the peace of mind that your key will always be at your home and secure.
The benefits of using a secure key storage lock box include:
Keys remain safely stored at your premises and if you move you can take the lock box with you
Our pet care personnel will have immediate access to your home in an emergency
Keys will no longer have to be frequently transported
One secure location for keys helps to eliminate the risk of theft or loss
An ideal key storage lock box should:
Hang easily from any fence, railing, doorknob, or pipe
Have a large enough capacity to hold a minimum of 2 sets of keys
Be reinforced to withstand the weather, saws, and hammers
Have an adjustable 4-digit changeable code
A few examples of key storage lock boxes are:
Master Lock 5400D Select Access Key Storage Lock Box with Set Your Own Combination Lock
Vault Locks 3200 Key Storage Lock Box with Set Your Own Combination
FAQs About Key Storage Lock Boxes:
A key storage lock box is required to use our services as we will not retain client keys at our office or on our person.
Most local hardware, home goods, and retail stores carry key storage lock boxes, and they are available online as well. The average cost is approximately $20 to $35. Retailers include Amazon, Lowes, Wal-Mart, Ace Hardware, and many others.
Lock boxes should be placed in a location that will be easily accessible by you and your Pet Sitter or Dog Walker. We recommend placing it in an inconspicuous spot on your fence, door, railing, spigot, etc. – just let us know where it will be located and what combination code to use.
Our current policy states that if our sitters access your home through the garage door (fob or combination) or via an electronic key pad, you must still have keys hidden on the property for immediate access. While code access panels are great, power outages and drained batteries can cause malfunction in these devices. Please purchase a key storage lock box for the best secure access.
A preset code is to be created with all combination style lock boxes, preferably one with at least 4 digits. Instructions will be included with the unit purchased on how to set your own unique pass code. The combination you create, along with a description of the location of your lock box, will need to be entered into your private and secure Bay Area Pet Pals Client Profile. It is important that our clients contact us as soon as they have a lock box and notify us of the exact location and code. For security purposes please know that you can change the code on your lock box at any time. If you do this, please be sure to give us the new code prior to our next visit.
All client combination codes will be saved within our secure software. Only your primary & secondary Pet Sitter or Dog Walker will have access to information in your Client Profile. Please verify that the combination code that you set for the lock box really works, and notify Bay Area Pet Pals to update your records if you change the combination.